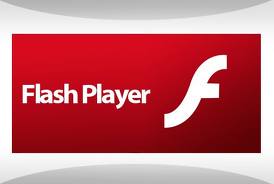 How To Upgrade Adobe Flash Player
Click on the following link to go to the adobe site
https://www.adobe.com/software/flash/about/
Click on the Player Download Center link.  The following screen (or something similar) will come up. Make sure to uncheck the boxes in the middle "Optional offers" section and then click Install Now in the lower right hand corner of the screen.
If you are using a Windows machine you must do Internet Explorer Brower
If you use other browser, you must do the same for them.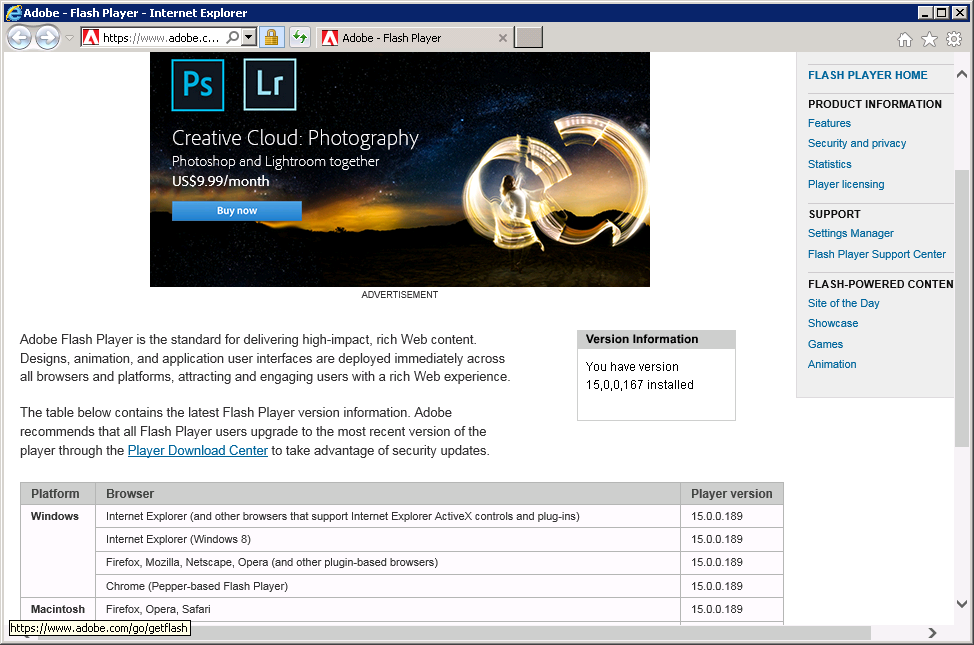 Be sure to UNCHECK Optional Offers….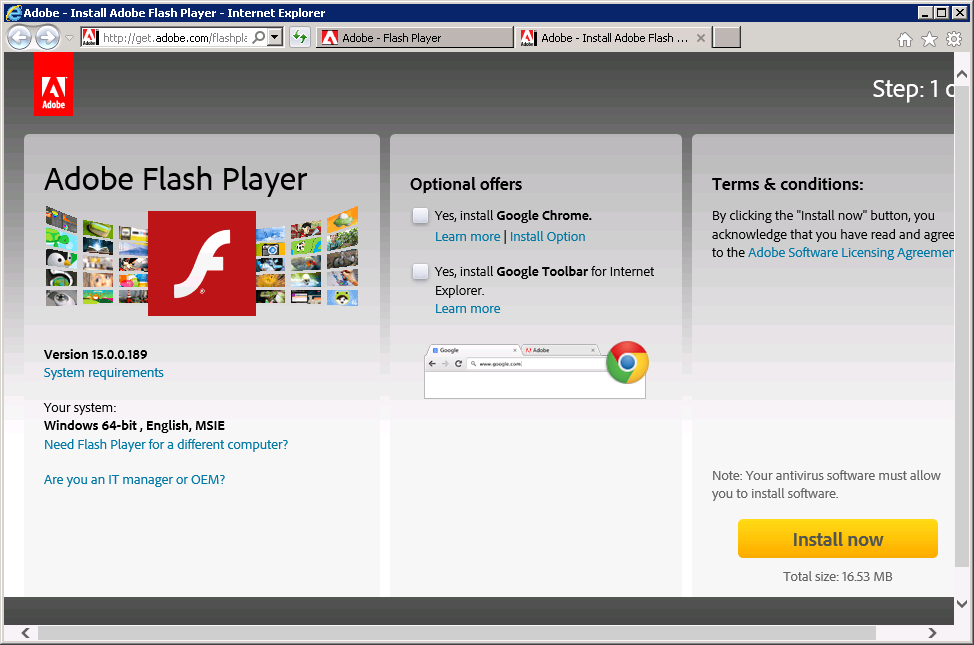 It will likely pop up with a query asking if you want to run or save the program as seen below.  Click Run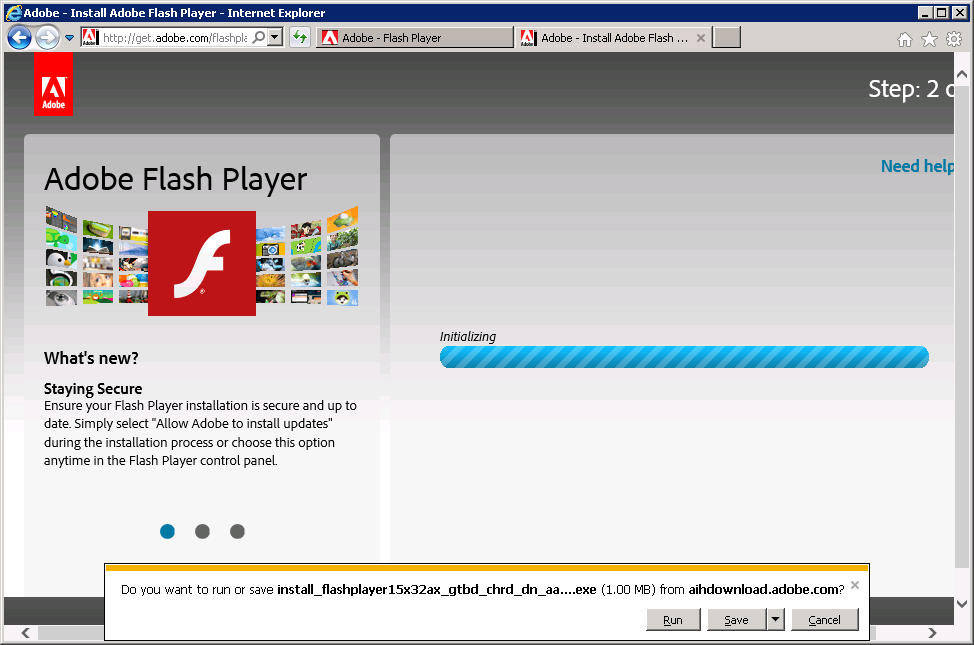 You may get a screen at this point that requires a YES to continue
The program will install.  When it is done click on the FINISH button in the lower right hand corner (as shown below)

Simply close the window at this point.