Operating Systems
What is an operating system? The main software makes a hardware device work, whether a simple laptop or a device as complex as a server. Here at HCP Computers Inc., we have more than two decades of experience in installing and configuring Microsoft software-based operating systems, including all Microsoft server-operating and workstation-operating systems.
On most hardware, it's easy enough to install these software operating systems. The key is to correctly configure these systems, which is often a complex, time-intensive task. Let HCP, in the Greater Bangor, Maine area, take care of this.
Windows Updates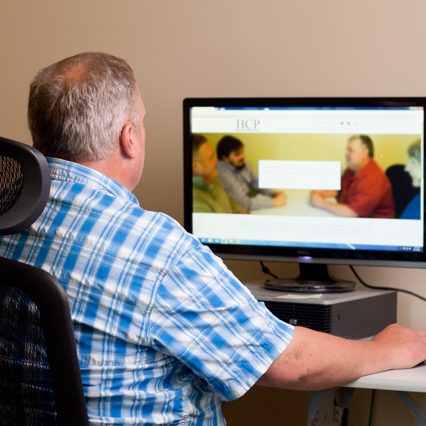 In dealing with Microsoft software operating systems, it's not just enough to correctly install and configure the operating system. There are always patches and updates that address generic issues with the operating system or important security-related patches that make the operating system more secure. These are released from Microsoft on a schedule each month.
Often, these patches require a restart of the system after installation. This is often a time-consuming task. Let HCP's technicians complete this task, allowing you to spend this saved time on other, more crucial areas of your business.
Every few years, Microsoft releases new software operating systems for servers and workstations. After a period of time, older operating systems come to what Microsoft calls "end of support" or "end of life." This means no more new patches, especially security-related ones, will be released for the given operating system, leaving one with out-of-date and unprotected systems.
It is critical to stay on top of systems that are not "end of life." Let HCP handle the complex task of updating and installing these operating systems on all of your workstations, laptops, or servers. Don't get caught with a major security flaw in your business's IT infrastructure. Contact us today.
Java
Java can be a critical part of a business today. Many modern companies write software with Java. If software companies use Java, you will need it to run the software. HCP can manage the updates of that software, which can be a critical part of your business.
Adobe
Adobe has many products that help businesses to run effectively. Some software used by businesses includes Reader, Flash, and Air. Managing updates of these applications is important, so HCP will manage them to help your company stay on track.
.Net Framework
.Net Framework is a Microsoft software used in many software products. Many practice management and electronic healthcare systems use the .Net Framework as the basis of their software. In these businesses, the management of .Net Framework becomes a necessity.
HCP is here to help your company manage the .Net Framework. We will work with your software vendors to manage their programs. We can ensure the .Net Framework works for you, not against you.
Anti-Virus
There are many anti-virus software options in the market today. As a business owner, it can be difficult to decide which anti-virus system is best for you. HCP will help you decide the best solution for your business. We also recognize that no anti-virus program finds all viruses. In the battle against computer viruses, HCP always has several anti-virus software types to aid any software that your business is running.
Company-specific Software
Many companies, as they grow, have to purchase industry-specific software. This software is geared towards that industry and requires attention from the software vendor. The vendor terminology is often not easy to understand. HCP can turn these conversations into action to keep your business up to date without having to be an expert in vendor software.
Accounting Software
Accounting is an important part of every business. Accounting drives many of the decisions we make in our business. QuickBooks, Peachtree, and Sage accounting software are some programs important to businesses. Our technicians' experience can help you deploy and manage these critical business systems.