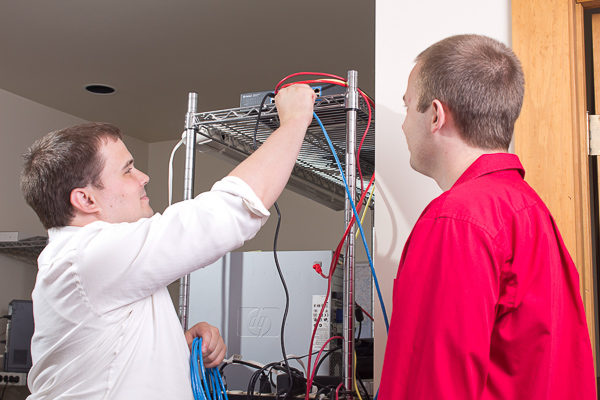 In today's marketplace, there are quite a few vendors that sell hardware servers. There are even places where one can go to build your own servers. There is an almost endless supply of configurations a customer can make for a server with these vendors. Here at HCP Computers Inc., we'll take the guesswork out of figuring out what server fits your business and needs.
Server Design
HCP will handle the server design or the server's specifications that will make it work perfectly for your goals. HCP matches the needs of your company with the server setup that will make you successful. Success in the business world means that your employees can work with your server equipment seamlessly.
Budgeting
When HCP plans a server for your business setup, we look at your budget. Many server setups can meet your business needs. This means that we can find a setup that fits within your budget.
Server Installation
HCP doesn't just stop at the server specs. We also fully handle the server's setup and configuration once it is on-site. HCP comes to your place of business to do all server setup. We also ensure that when a server is set up, the transition is easy for your employees.
Server Monitoring
Once your server is installed, we will monitor the server for you. Monitoring your server means that HCP takes the time to know what the problems are with your server. Monitoring helps increase the life of your server and decreases the chances of losing data.
Server Maintenance
Here at HCP computers, we like to do monthly and semi-annual maintenance checks of your servers. These checks enable us to determine if your server is up-to-date and find any hardware problems. Maintenance of the server is important because we find problems before they affect your business.
Is your network able to handle all the traffic your company generates? Are there computers in your organization that require network access, but you have no idea about the best solution? Do you have some newer hardware from a different vendor that you think you were oversold on?
These are a few of many questions we will ask about your company's physical network. We evaluate what you currently have in place and whether this meets or exceeds what you actually need. If your company needs more networking capability, we will efficiently and effectively design a network that fits you.
HCP's teams of very knowledgeable IT technicians then set up and configure your company's network design. At HCP, we don't just design and implement networks for your company. We also monitor your network remotely and complete scheduled preventative maintenance so you can rest assured that downtime is minimal.